Cabinets and Enclosures IP69K
We certify our products IP69K against high-pressurized and high temperature water and against industrial chemical cleaners. As well, we have available IP69K stainless steel cable glands in our stock.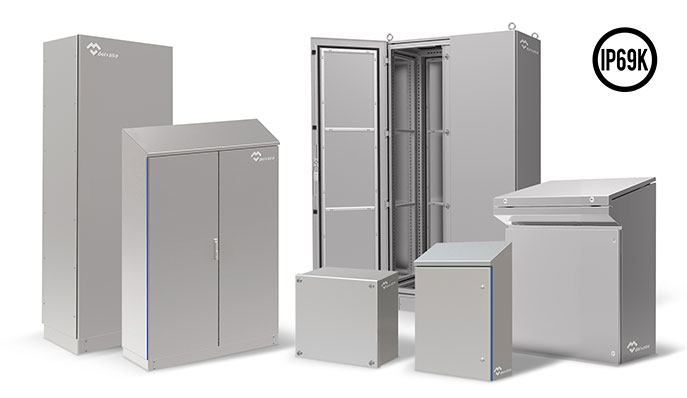 IP69K is a rating of the German standard DIN 40050-9 extending the IEC 60529 rating system.
IP69K is a high pressure, high temperature wash down rating which provides complete protection against contact with internal electronic or electrical components, full protection against infiltration of dust and protection from high pressure water jets or steam jet cleaning (80-100bar). The IP69K rating is for applications where high pressure and high temperature washdown is used to sanitize equipment. The IP69K test specification was initially developed for those that need regular intensive cleaning in the food & beverage.
Suitable for: food and beverage industry, medical industry, marine industry, offshore industry,…