ISO12944 Corrosion-Resistant Enclosures
With over 50 years of experience in the market, Delvalle has positioned itself as a benchmark in the manufacturing of ISO12944 corrosion-resistant enclosures. Specialized in the production of industrial enclosures with anticorrosion coating according to the latest ISO12944-2:2018 standard.
We take pride in offering high-quality and durable solutions, guaranteed against corrosion under the ISO12944 standard.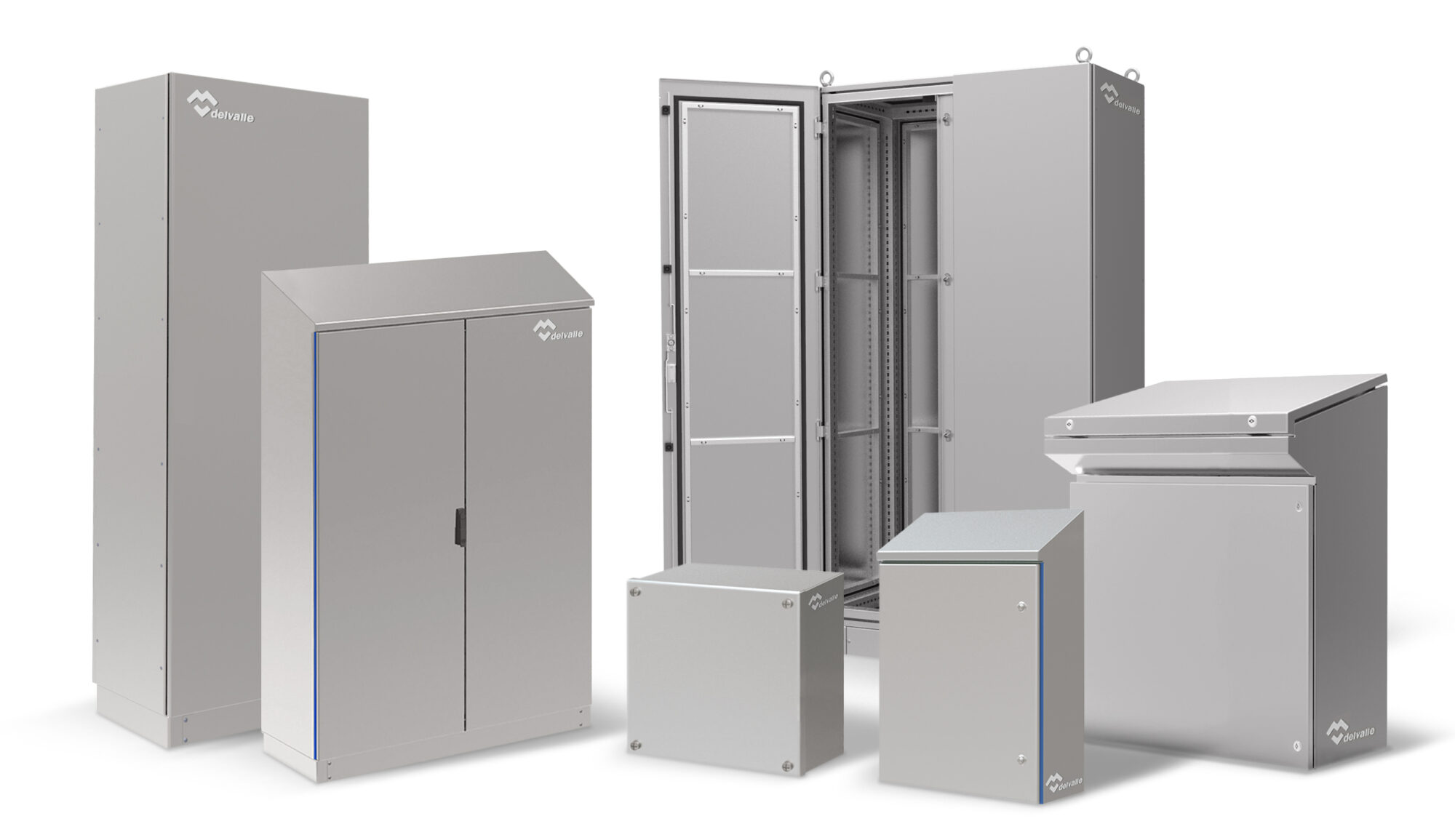 The range of Delvalle products encompasses standard electrical boxes and cabinets, as well as customized enclosures tailored to the specific needs of each customer. With a focus on customization down to the last detail, Delvalle offers a wide variety of design options, materials, and finishes to ensure that each project meets the client's requirements.
One of Delvalle's key advantages is being a manufacturing company. This means that the entire process, from design to manufacturing and assembly, is carried out in-house, ensuring full control over the quality of the products.
Delvalle offers a complete range of cabinets with different levels of protection, complying with the C1, C2, C3, C4, C5, and CX standards. Based on the classification according to the corrosivity of the environment, customers can select the most suitable option for their application.
Proper application of the anticorrosion coating system is vital to ensure long-term performance of the cabinets manufactured by Delvalle. We take pride in using cutting-edge technologies and rigorous quality control in the surface preparation before applying the anticorrosion coating. This guarantees the durability of the employed anticorrosion system and provides effective protection against the most adverse environmental elements.
Furthermore, Delvalle is committed to using high-quality materials and advanced manufacturing techniques to ensure the strength and longevity of its products. The company conducts thorough testing to ensure that its ISO12944 corrosion-resistant cabinets meet the highest standards of quality and resistance, delivering reliable and long-lasting products.