Leader in UL Nema Enclosures
Delvalle, a renowned manufacturer of custom electrical solutions, has achieved a significant milestone by becoming the first European manufacturer to obtain UL Nema 4X certifications for all its large-sized enclosures and electrical boxes (up to 4 meters wide). This certification, which is the most demanding in terms of environmental protection, demonstrates Delvalle's commitment to quality and safety in its products as a leader in UL Type Nema 1, 3r, 4X and 12 enclosures.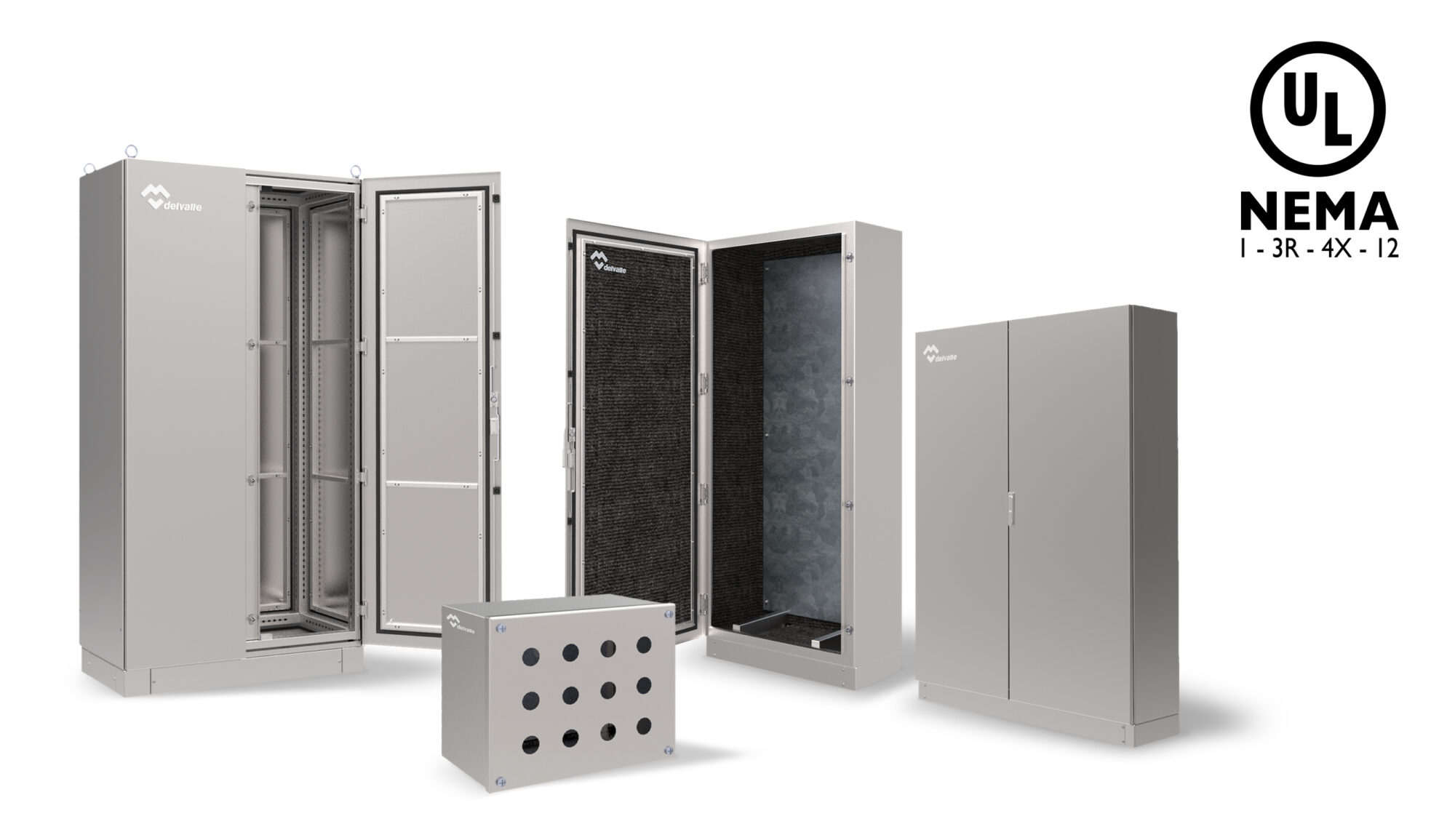 The wide range of products offered by Delvalle includes electrical enclosures and cabinets designed to meet the most demanding needs of various industrial sectors. These products are manufactured with high-quality materials and comply with the strictest international standards. The attainment of the UL Nema 4X certification further reinforces Delvalle's position as a leader in the electrical enclosure market.
One of the key factors in Delvalle's success is its team of highly skilled engineers who develop custom projects to meet the specific requirements. These professionals work closely with customers, understanding their needs and providing customized solutions that comply with the UL Nema 4X certification standards.
The UL Nema 4X certification covers a wide range of requirements, including protection against the ingress of dust, water and other elements, as well as resistance to adverse environmental conditions such as corrosion. The attainment of this certification Delvalle's ability to provide high-quality products that adapt to demanding environments and offer reliable protection for electrical and electronic equipment.
In addition to the UL Nema certified enclosures, Delvalle also offers certified climate control and cooling systems that can be incorporated into their products. These systems ensure optimal temperature and humidity control, providing a safe and suitable environment for the electrical equipment housed in the enclosures and cabinets.
The UL Nema 4X certification awarded to Delvalle not only testifies to the company's quality. Customers can rely on Delvalle's products to protect their electrical equipment in challenging environments and ensure optimal long-term performance.