Expoquimia, ATEX conference
The aim of the conference is to clarify when a product can be labelled ATEX and to explain what this name implies, as well as to convey to users the fundamental aspects of safety, such as when components must have ignition source preventive measures.
The conference aims to show the market the technical advantages of offering ATEX equipment, for they are safer, have tighter controls, better materials, and therefore more added value.
LEGAL OBLIGATION
From July 2003, companies working in areas with an explosive atmosphere must follow European directives in this area to protect employees from explosion hazards.
ATEX name comes from the European directive 94/9 (Protection Devices and Systems for Use in Potentially EXplosive ATmospheres). This directive was transposed into Spanish law by the Royal Decree 400/1996. The other effective directive in this field is 99/92 which focuses on the minimum requirements for improving the safety and protection of health of workers at risk from explosive atmospheres.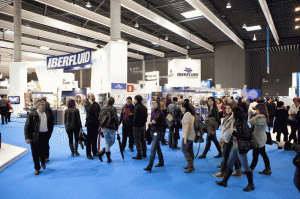 The conference, presented from the practical aspect of the technique applied to industrial equipment and components, is open to the participation of exhibitors from Expoquimia. A committee has made a selection of the best proposals because the aim is to accommodate a large number of speakers. The estimated duration of each paper presentation will be 15 minutes. The content will be strictly technical, attachments or links are admitted, so commercial proposals have been totally discarded.