Our Electrical Boxes and Enclosures IP68
Manufacturer Custom Made Heavy Duty Waterproof Electrical Boxes and Enclosures IP68 by Standard EN 60529
We have several boxes and cabinets with IP68 protection. IP68 allows this equipment to be inmersion in to 1 meters of water without ingress during 7 days.
The protection IP68 has the ability of the cabinet to prevent foreign objects from entering. The rating of 6, the highest rating means that the dust should not enter under any circumstances and the second digit number 8, does not go into entry water temporarily at 1 meter depth for 7 days in a row.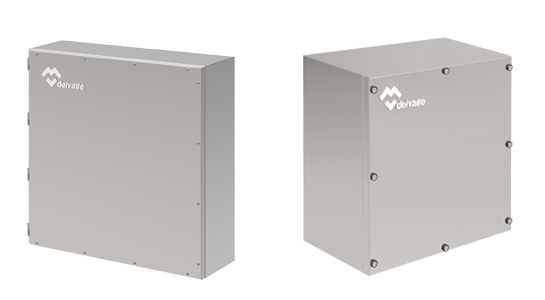 Have cable glands IP68 are suitable for the passage, compression and wire binding between two compartments, such as junction boxes or devices requiring sealing.