Afton wind farm is a new 50 MW wind farm in East Ayrshire, Scotland; a modern wind farm that will power up to 35,000 homes each year and is expected to generate 3.5 million MWh of electricity over its service life.
Comprising 25 turbines, it is located approximately 7.5 km south of New Cumnock, at the southern end of Glen Afton and west of the Afton reservoir. A natural setting became the main focus for facility maintenance, one of the premises being that the environmental impact of its construction and the elements used should be as environmentally friendly as possible.
The Siemens Gamesa Renewable Energy wind turbines are connected by 33kV underground cabling to the grid connection point at the nearby Blackhill substation. This is a major constraint on the installation because its requirements include the need to be as environmentally friendly as possible.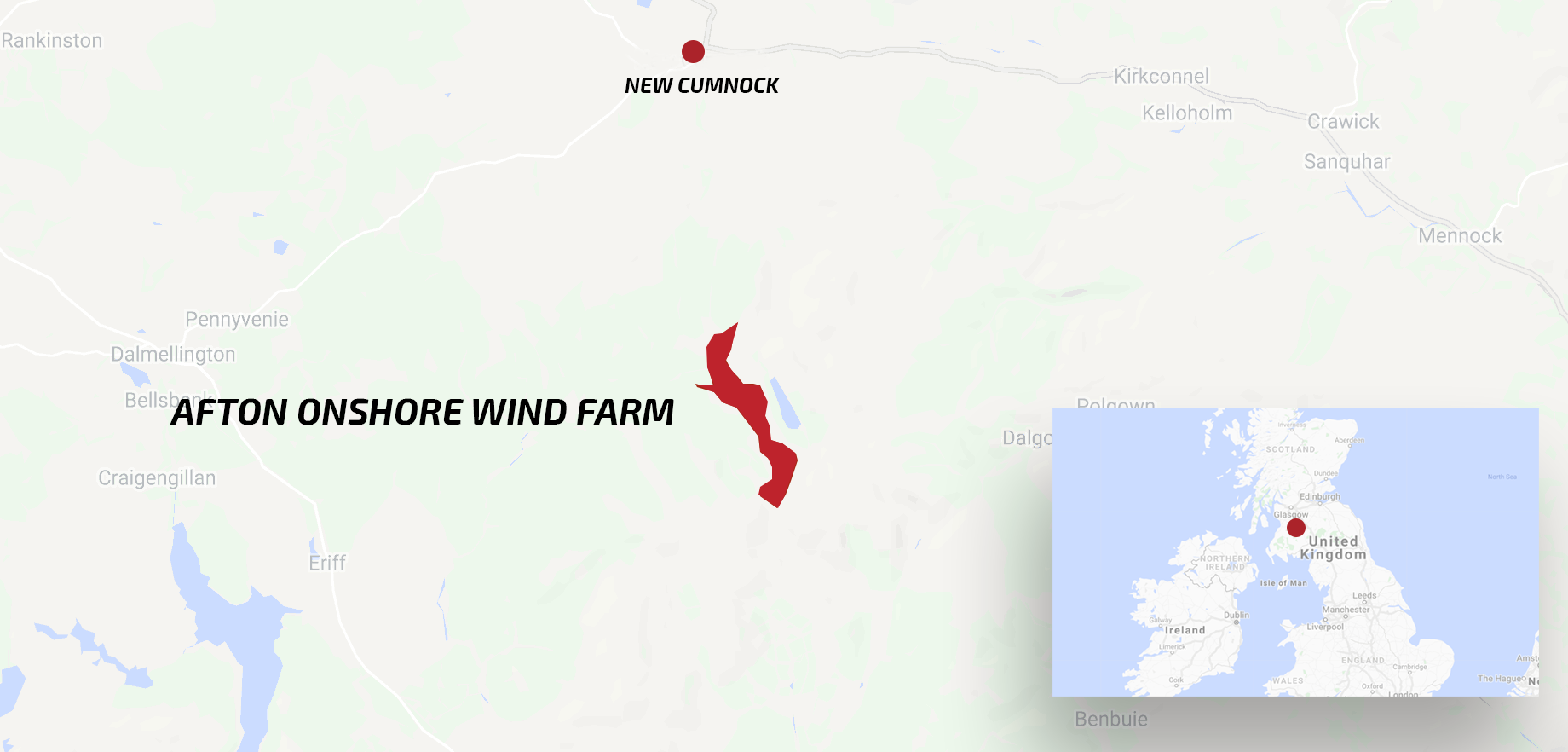 SOLUTION BY DELVALE ENGINEERING TEAM
A key priority for this project was that the housing be completely sustainable, leading to the galvanised Luxor Series, which is widely used by many installations all over the world, being selected as the winning proposal. It allows for customisation and specific tailoring to the needs of the installation, as well as providing generous dimensions and user-friendly interior operation.
A solution to ensure maximum respect for this magnificent ecosystem.