The Eglinton Crosstown is a light rail transit line that will run along Eglinton Avenue between Mount Dennis (Weston Road) and Kennedy station. This 19-kilometre corridor will include a 10-kilometre underground portion, between Keele Street and Laird Drive. The crosstown will have up to 25 stations and stops. It will link to 54 bus routes, three subway stations and various GO Transit lines.
The crosstown will provide fast, reliable and convenient transit by carrying passengers in dedicated right-of-way transit lanes separate from regular traffic.
The projected ridership of the crosstown is 5.400 passengers per hour in the peak period per direction by 2031. The capacity of the crosstown vehicles is 15,000 passengers per hour per direction. Cars can be removed or added easily, thus providing the flexibility to accommodate ridership demands.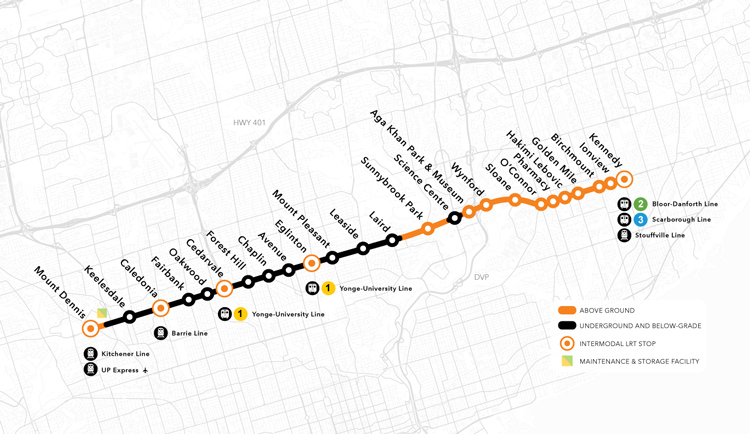 SOLUTION BY DELVALLE ENGINEERING TEAM
According to the project fo the customer we supplied our IP68 industrial enclosure wall mounted Luxor-Amphibox Series made of stainless steel AISI 304L or AISI 316L, combine a number of features ideal for electrical and electronic applications where security and perfect sealing against dust and inmersion water are essential.
The protection of IP68 allows this equipment to be inmersion in to 1 meters of water without ingress during 7 days.