ProBiomass I power plant, which opera since 2017 in Portugal and is going to make an extension of the project to achieve the 10 megawatt (MW). The biomass power plant Will use forest biomass as fuel source, which contributes to saving gas emission (expected 32.500 Tn CO2 / year) and reduces the risk of forest fires.
Power generation fueled by biomass is considered as carbon neutral as it only releases carbon dioxide that was absorbed during the plant's growth. Using biomass fuels as an alternative to fossil fuels enables power generation to reduce CO2 emissions globally and consequently to contribute to the prevention of global warming. As opposed to other renewables, biomass power generation can serve as a baseload electricity source, as it is controllable and is not affected by weather and/or atmospheric conditions.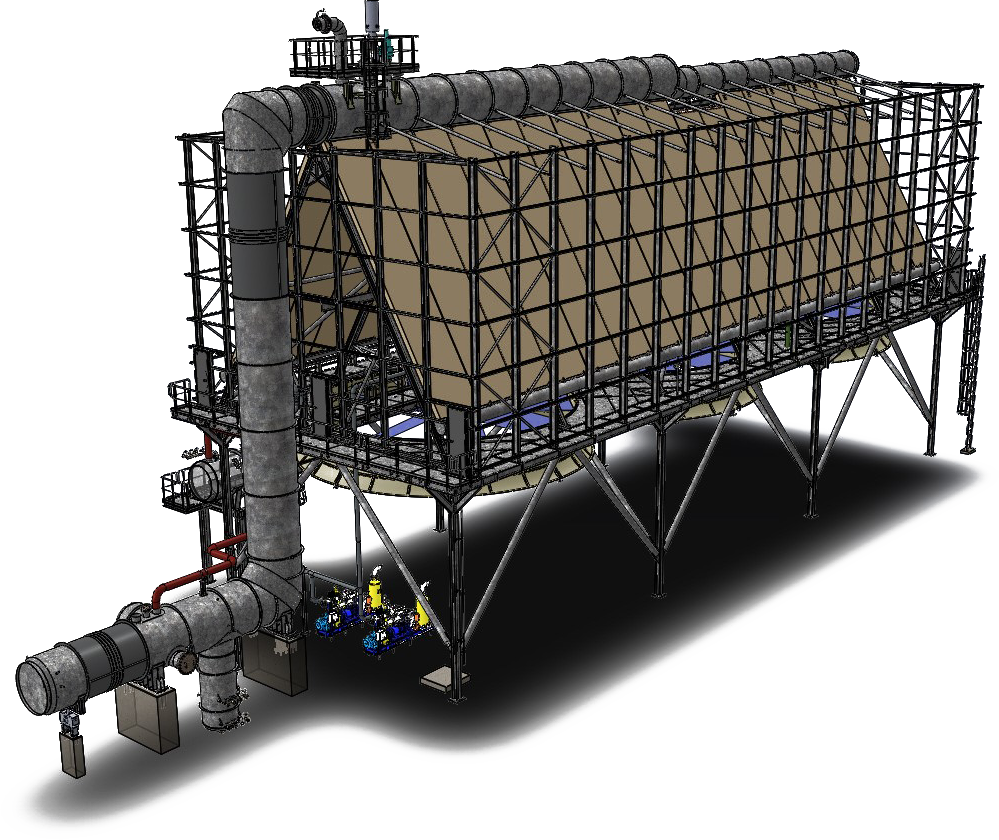 SOLUTION PROPOSED BY THE DEVALLE ENGINEERING TEAM
After checking the most appropriate design for the project (biomass plant) and after studying the requirements, as well as the place of the installation of the enclosures (air cooler condenser); we supplied our stainless-steel AISI 304L wall enclosure, Luxor Series and our stainless-steel junction boxes, Geo Series, both of them in IP66.
On the other hand, as part of the project we supplied nickel plate cable glands of our brand Glakor® for the compression and passage of cables.