Roofs for Outdoor
ACCESSORIES
In Delvalle we offer the possibility to ask for self-ventilated roofs.
The Sloped roof for enclosures are typically used in Outdoor environments to prevent dust and water from settling on the top of the outdoor cabinet & enclosure.
Many roof sloped diferents design to add outdoor telecom racks, industrial panel and electrical enclosures.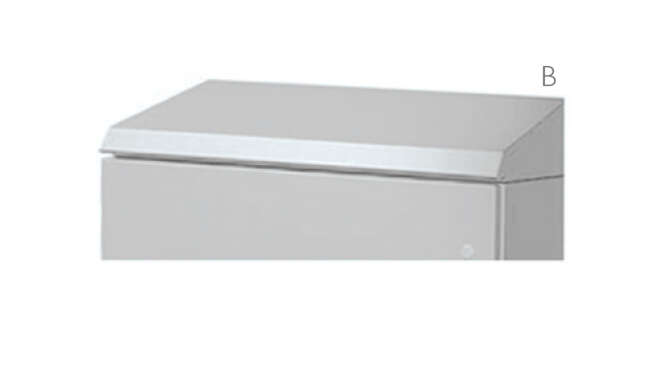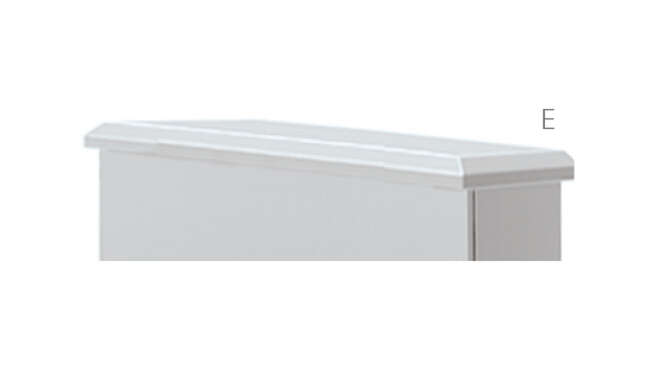 Series A (backward slope). Ideal when we want to keep the front dry water is taken to the rear of the enclosure while preserving the important elements that could be placed in the door.
Series B (forward slope). Done to avoid placing objects on top of the cabinets. The fluids are taken to the front of the enclosure to avoid falling on the back and door.
Series C (double slope). Installation ideal for outdoor use. By design the selfventilation system dissipates heat out effectively without the need to install fans and so achieving significant energy savings.
Series D (back water with front ventilation). It is ideal when we want to preserve the front and its design prevents the placement of objects on the top of the cabinets. The liquids are directed to the back of the cabinet preserving the important elements, with frontal ventilation.
Series E (flat). Its installation is ideal for the exterior. It has extra ventilation, because the dissipation of air to the outside is done on all four sides.
Possibility of ordering self-ventilated roofs.
Download all documents and certificates
Delvalle offer the possibility to request the self-ventilated roofs for outdoor cabinets, with different possibilities. Backward slope, forward slope, double slope roofs.
Custom Made Solutions
We offer multiple solutions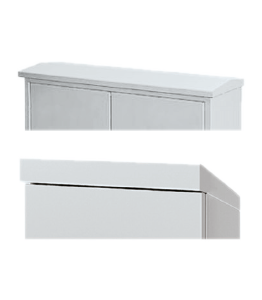 Possibility of ordering self-ventilated roofs.
They can be fitted with mesh against the entry of insects, honeycombs, spiders, etc.
Possibility of incorporating in roofs robust forced ventilation fans quickly evacuate the heat generated inside.
Customers also bought:
The Tropico Series enclosure for outdoor and street lighting made of stainless AISI 304L or...
Outdoor telecom 19" rack cabinet Storm Series IP66 enclosure, designed to be placed in...
Yes, We are Open
Delvalle have taken all the necessary precautions (Covid-19) and continue to serve all our costumer. Contact Us; by phone or e-mail.